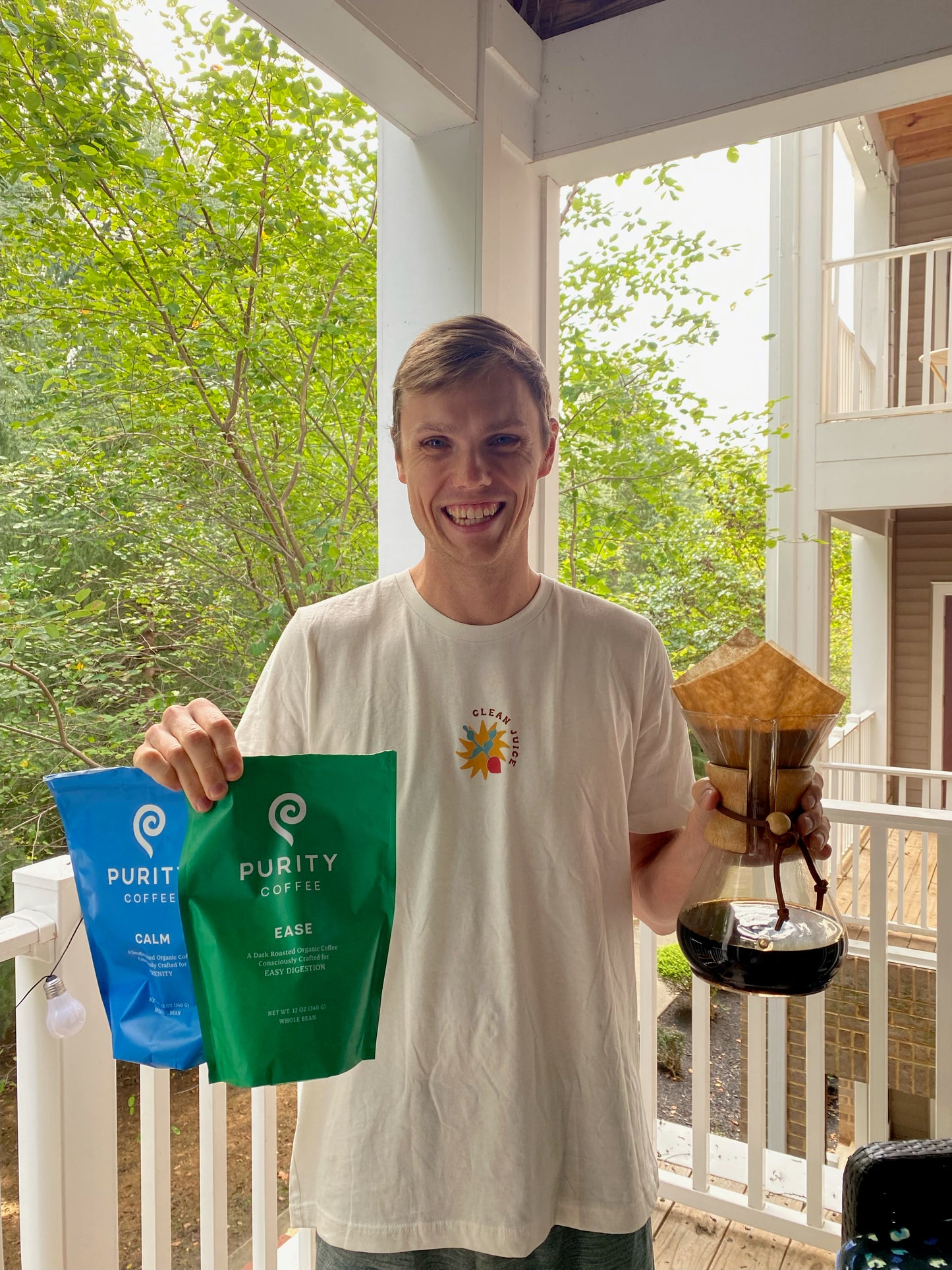 "My wife, Haley, has battled Ulcerative Colitis for about six years. Through that battle, we have learned so much about food powering the innate healing of our bodies. After we had made the switch to organic, clean foods, we started wondering about our coffee and discovered most brands are full of toxins and pesticides.
We absolutely love Purity's commitment not only to organic but also to reducing mycotoxins and increasing antioxidants in our coffee. We have not found any other brand of coffee that competes with this level of quality and that also shines through in the taste!
We prefer to use half Ease (dark roast) and half Calm (decaf) in a Chemex pour-over. It's our daily ritual to start our morning and our healing off right!"