Organic Single-Serve Coffee Pods
Antioxidant-Rich Organic Coffee Pods for Single-Serve Brewers
Specialty-grade coffee, backed by science, with the convenience of single-serve coffee pods.
At Purity, it's our mission to help you feel better when you drink your morning brew and eliminate the adverse side effects of coffee. We know that sometimes, convenience can get in the way of maintaining your health. That's why we've packed all the positive health benefits of our standard and decaf whole bean coffee into organic single-serve coffee pods. Healthy coffee pods from Purity Coffee offer the same health benefits in seconds, not minutes.
Organic Single-Serve Coffee Pods for a Healthy Cup of Coffee in Seconds

At Purity, it's our mission to ensure your coffee strengthens your mind and body – we like to put an emphasis on how our specialty-grade coffee makes you feel rather than how caffeinated you can get. Most mornings, that means brewing a fresh pot of freshly ground beans. But sometimes, a hectic schedule can throw a wrench in your morning routine, and going through the steps to grind your beans and brew an entire pot is out of the question. Thankfully, our organic coffee pods give you the chance to choose convenience and health at the same time.
Organic single-serve coffee pods from Purity are made for the mornings when one cup is all you need. Our pods are similar to organic coffee K-Cups for Keurig machines, but made the Purity way. That means no mass-produced, stale, low-grade coffee that has sat on a shelf for months before arriving in your cup. Purity healthy coffee pods are made from our specialty-grade organic coffee, fresh and shipped directly to your doorstep. We always make sure not to overbuy so your organic coffee pods won't arrive packed with oxidized grounds.
Choose Organic Coffee Pods In One of Our Three Amazing Roasts
No matter your preferences, we have organic single-serve coffee pods for you.
While our first priority will always be your health, we make sure we never ignore taste. Purity Coffee is made from 100% Arabica beans, giving each blend an incredibly rich aromatic flavor profile. We carry organic single-serve coffee pods in:
Original Roast: An excellent medium roast suited for drinkers of all types.
Dark Roast: Similar to low-acid coffee K-Cups with less acidity and a more robust flavor.
Decaf: Our same medium-roast blend, decaffeinated using the Swiss Water® Decaf Process.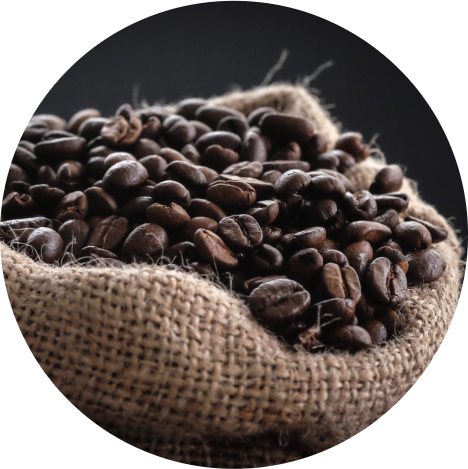 Purity Isn't Like Other Organic Coffee Brands
Our healthy coffee pods are sustainably sourced and laboratory tested.
As a producer of healthy coffee, we always try to distinguish ourselves. We consider it vital to know where our organic whole beans come from, and we never get complacent when it comes to sustainable and ethical sourcing. After harvesting, we laboratory test every yield to ensure it meets the SCAA Green Coffee Grading Standards to qualify as specialty-grade before packing our organic coffee pods.
Try Purity Organic Single-Serve Coffee Pods Today
Ensure convenience never interferes with your health with Purity Coffee pods today. Our organic coffee pods for Keurig and other single-serve machines are packed with antioxidants for a more healthful coffee in a matter of seconds. View our entire selection today, and ensure you don't miss out on the positive effects coffee can have. If you have more free time on your hands and want to try our whole bean blends, check out our organic decaf and standard whole bean coffee options.
Commonly Asked Questions About Purity Organic Coffee Pods
We get a lot of questions about our organic single-serve coffee pods. Here are some answers to a few of the more frequently asked ones.
How Are Your Healthy Coffee Pods Packaged?
At Purity, we try to be as environmentally friendly as possible. Our organic coffee pods are packaged in sustainable #5 recyclable material and are BPA-free.
Are These Low-Acid Coffee K-Cups?
We do not advertise our organic single-serve coffee pods as "low-acid coffee K-Cups," but many Purity Coffee drinkers comment on the low acidity of our products. Our products are 100% Arabica specialty-grade organic beans which are naturally gentler on the system. However, our dark roast blend is less acidic than our regular roast at a pH of 5.15 - 5.20.
Can I Buy Your Organic Coffee Pods In Stores?
Currently, Purity organic single-serve coffee pods are not available for purchase in retail stores. We pride ourselves on being an online coffee company, as your coffee is roasted to order for maximized freshness.
Related Articles: Organic Coffee Pods