Organic Whole Bean Coffee
Specialty-Grade Organic Whole Bean Coffee Backed By Science

Here at Purity Coffee, everything we do stems from one goal: to provide coffee lovers everywhere with organic whole bean coffee that maximizes the health benefits coffee has to offer. Through relentless research, we've created a specialty-grade, antioxidant-rich whole bean organic coffee that emphasizes how you feel, rather than just how caffeinated you can get. That focus on health starts from the second our whole bean organic coffee is grown to the moment it reaches your cup.
Through the science of coffee, we've been able to understand the exact variables that make the most difference and meet what we call "The Purity Standard." Every batch of high-quality Arabica beans is roasted through a smokeless roasting process for fresher, more flavorful organic whole bean coffee rich in antioxidants. It's simple — at Purity Coffee, your health always comes first.
Take a Sip of Sustainably Farmed & Sourced Whole Bean Organic Coffee
At Purity Coffee, we believe in ensuring our organic whole bean coffee only comes to us ethically. We don't just care about your health – we care about the people and the land that help us produce our beans year-round. From Ethiopia to Indonesia, we employ biodynamic farming techniques free of toxic chemicals that harm the environment and those who grow. It's one of the reasons why our whole bean organic coffee is considered specialty-grade and why our farmers can remain healthy and happy.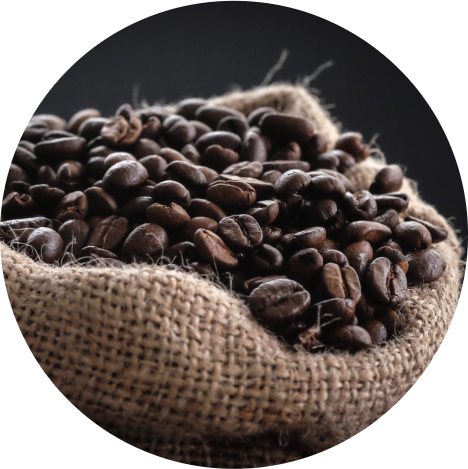 Don't Care for Caffeine? Our Organic Whole Bean Decaf Coffee Is Just as Health-Oriented as the Rest
Purity Coffee understands that not everyone is a caffeine lover. If you're still looking for a healthy cup of coffee to start your day, look no further than our organic whole bean decaf coffee. Our decaf coffee goes through the same sustainable farming practices and health-oriented processes as our regular whole bean organic coffee, but with one extra step.
Rather than use chemical solvents to get the decaffeination process going, we strive to go the extra mile to retain all of coffee's health benefits. We utilize the Swiss Water Decaf Process for every batch of our organic whole bean decaf coffee – an environmentally friendly and chemical-free method that helps retain antioxidants and flavor. If you're sensitive to caffeine, try a bag of our organic whole bean decaf coffee today.
Take a Sip of Sustainably Farmed & Sourced Whole Bean Organic Coffee
Take your health back into your own hands with Purity Coffee. Our whole bean organic coffee maximizes antioxidants for a better, more refreshingly energizing cup of coffee every time. View our entire selection, and take your first step towards feeling better with a cup of coffee in your hands.
If you use a Keurig instead of a traditional coffee brewer and are still looking for the health benefits of our organic whole bean coffee, check out our selection of single-serve coffee pods for Keurig machines. It's our same organic coffee in a convenient pod form. Of course, they come in decaf options as well. Take back your health with Purity Coffee today.