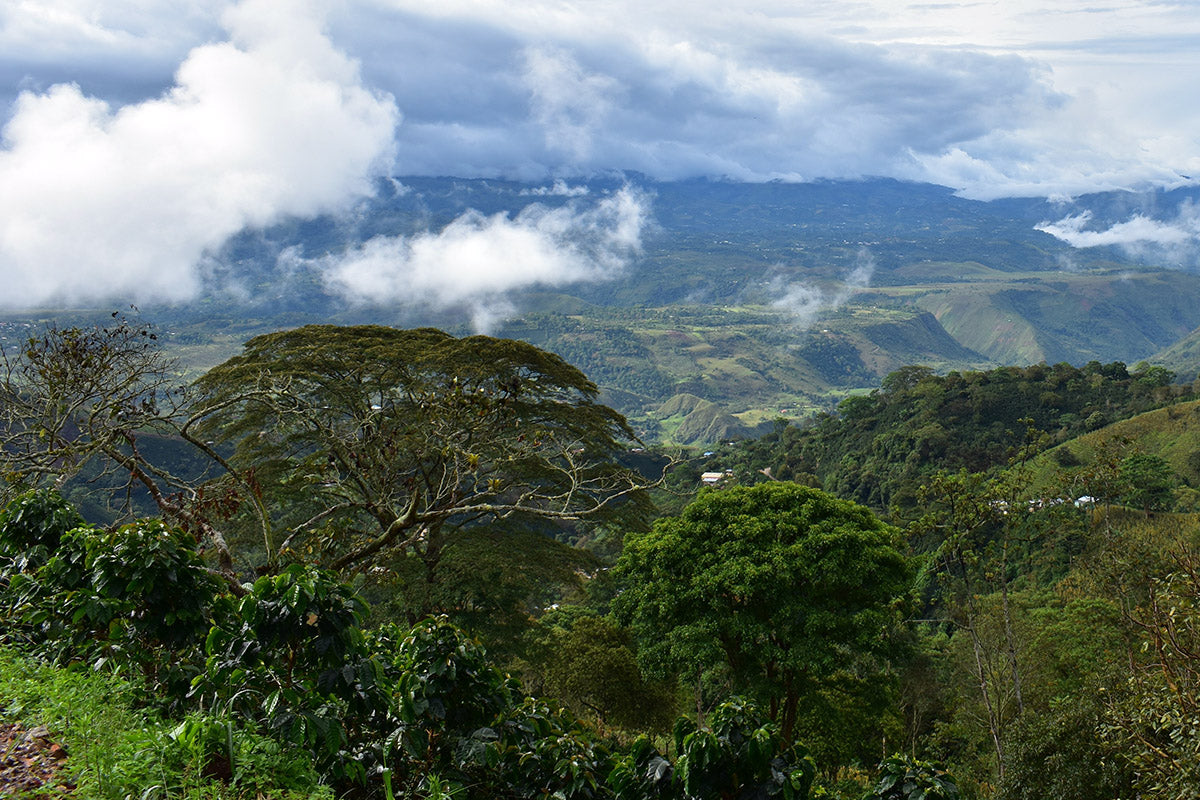 Over the past year, we have been converting our farm to regenerative organic coffee production through a process that has been both arduous and invigorating, but we have learned so much along the way. Transitioning to regenerative involves investing in the ecosystem–both nature and people–and moving away from traditional farming, where efficiency and maximizing yields are prioritized over environmental health. At Purity Coffee®, we have validated that the way coffee is grown directly impacts the antioxidants available in your cup and the overall quality of the coffee for health. Our farm research allows us to uncover how to increase the compounds that we want and to do it in a way that is positive for the environment.
Here are the top 5 things we have come to know and understand this year:
1. Soil must be nurtured and enriched until it becomes its own universe that supports the farm biome.
We've been conducting soil analyses including soil structure, moisture, density in compacted areas, draining conditions, and erosion assessments. We've also built a compost center and a nutrient "factory" in order to create different mixtures customized for various areas on the farm.
2. Landscape biodiversity is critical to a thriving coffee farm ecosystem.
We have a wide diversity of trees both in the forest and on the overall farm (coffee lots and/or surroundings). The tree levels are of different strata to allow for different companion species to thrive, and some of the diversification of plants help in nitrogen-fixing, pollination, pest control, and disease prevention. We also are currently planting hedges around the borders of our farm as part of our organic certification requirement, and we've chosen a local species for this. We have planted several citrus trees and are ramping up to begin beekeeping next year.
Citrus fruits among other fruits and vegetables grown on the farm for employees.
3. Water on the farm is precious and must be managed as an entire system that supports the farm.
The streams on our farm are flanked with a variety of trees, shrubs, and plants that need to be managed differently from the rest of the farm, mainly to provide conservation advantages. We are in the process of designing a new beneficio (washing station for wet-processing and even other methods) that will be an advanced, sustainable, ecological coffee processing station and facility that monitors water intake and output. Treating wastewater from coffee processing and monitoring total water usage is a major part of the plan.
A river that runs through our coffee farm.
4. Our coffee lots follow integrated pest management plans and use natural pest control only at certain times of the season.
For instance, when ripe coffee is not being picked we avoid intervention with pest control. We have spent many weeks replanting areas of the farm with different coffee varieties than those which were historically cultivated. We now have several cultivars growing that we selected based on quality, antioxidant content (we tested different cultivars, and chose those highest in CGA), productivity, and rust (fungus) resistance.
5. It is important for our farm community to thrive.
We are getting to know our community and have begun the process of becoming certified by one of the international fair trade associations recognized by the Regenerative Organic Alliance. Supporting our workers and local community, particularly in the health realm, is a core value of Purity Coffee®. Next year we will be building new housing facilities for employees, and once that is complete, we plan to create a visitors center to host experts in regenerative farming and other health-related areas in which we want to collaborate.
Banana trees on the farm contribute to the biodiversity and provide food for the employees and their families.
Protecting and managing natural ecosystems to conserve biodiversity and enhance ecosystem services is crucial to the health of people—and it can be healing, too. Actively restoring the land on which we grow coffee can only make Purity Coffee® healthier both for those who produce it and those who drink it.